KWS Concepts – Data Management
Your specialist for Data Management
What do we mean by the master?
The EMC20, MS20 and IR20 system devices for exhibit monitoring have an interface that allows them to communicate with an EMC20_Master. 
The master has another interface with which a connection to the intrusion detection system should be established. This can be done via RS485 or TCIP. This way all messages/alarms can get directly to the master and thus to the intruder alarm system. Then, outside the operating hours of the exhibition, alarms of the exhibit monitoring can be transmitted as a collective message, fault messages of the exhibit monitoring can be displayed as well. The alarm contacts of the exhibit monitoring detectors should be included in the duress when the intrusion alarm system of the exhibition rooms is armed, in order to make malfunctions immediately recognizable, even if supervisory personnel are no longer present. Likewise, the display of alarm triggers on any existing hazard management systems in museum security control centers can be helpful. All devices connected to the master can be configured, controlled and their messages forwarded to the intrusion detection control center via the master software. The EMC20_Master is usually installed in the alarm control panel, the RS485 guarantees a data transmission without interference over long bus cable lengths. An SD card contains the operating system Embedded Linux and the user program. Another SD card is used for logging the alarms/messages. A TCIP is used for temporary connection of a service PC. The software is constantly improved and provided with new functions.
With the master we configure the system and give alarms/messages to the intrusion detection center. 
An RS85 bus topology is shown, the beginning and end of the bus are provided with a terminating resistor. There is a master in the bus, the other devices are the slaves. All participants get an address. Depending on the baud rate and the number of participants in the bus, the total cable length can be more than 1000m.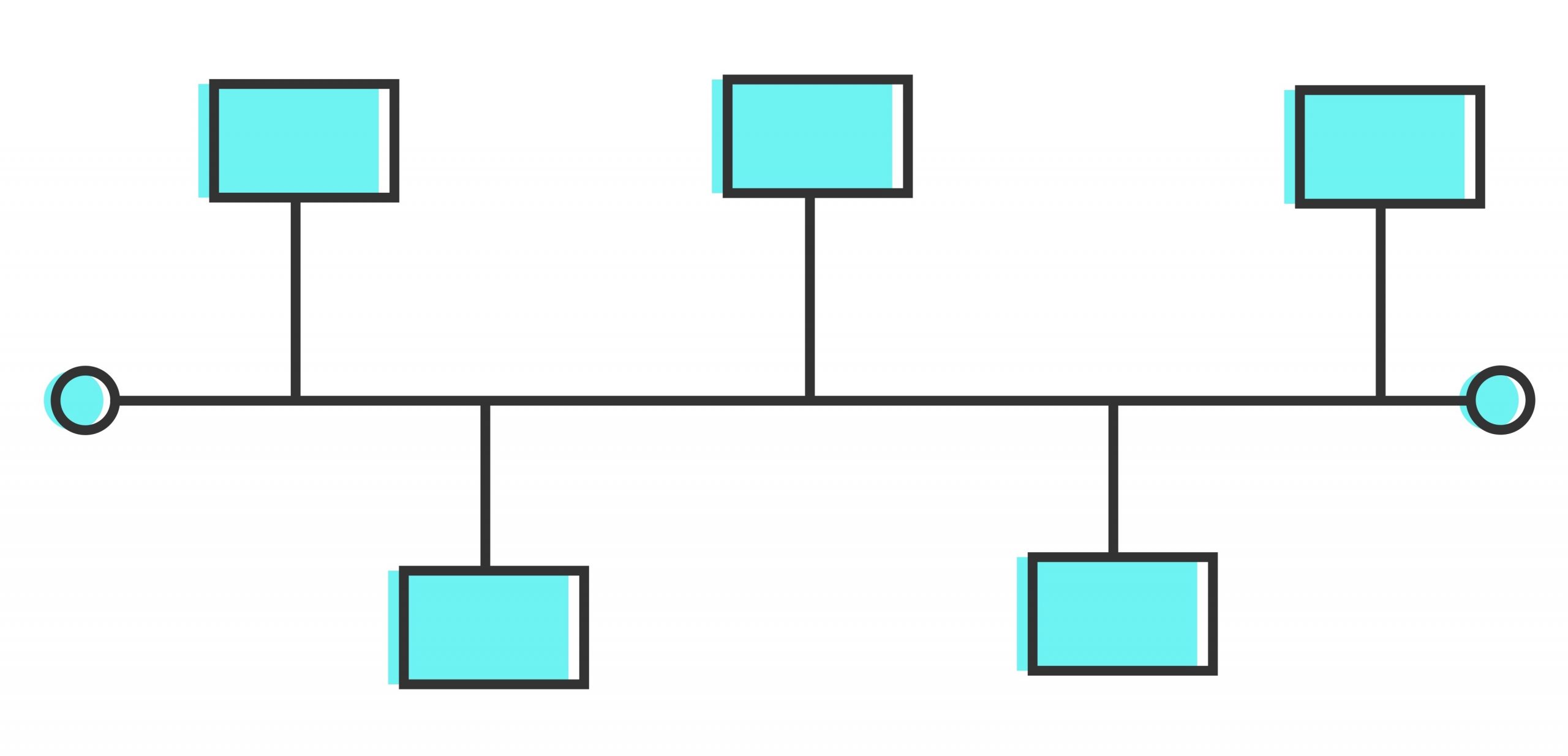 this is where all the data comes together