KWS Concepts – Capacitive monitoring
How does capacitive monitoring work?
How does capacitive monitoring work?
DAS EMC ("Electrical Detector Capacitive" and is a protected German trademark of KWS.) builds up a weak monitoring field by means of a sensor electrode. Energy is supplied to the sensor electrode via an oscillator circuit with a frequency between 20-30 KHz.
If a person or another conductive object enters the monitoring field to the potential ground, the frequency is detuned. The frequency change is evaluated and an alarm is triggered if necessary. The sensor electrodes can be of many different designs – e.g. sheet metal electrodes, structural steel mats, coaxial cable lines, a vault as the active electrode surface and all kinds of constructions that can form a capacitor.
Capacitive monitoring can protect against both contact and removal.
A special application of the EMC20/1 is the purely inductive monitoring of grid structures outdoors and indoors. There are no weather-related alarms. Contact, e.g. by animals, does not trigger an alarm. Wherever access to buildings, rooms, elevator shafts, ventilation shafts and skylights is to be secured, our grille structure is used.
The grilles are custom-made from high-quality, weather-resistant materials.
Inductive monitoring prevents access.
Image is monitored against removal and touch
Optical and acoustic alarm in the showroom
Specifications from the insurer must be met
Capacitive systems are economical
A capacitive monitoring field is invisible
VdS conformity – Our products are recognized by VdS
This is how capacitive monitoring works: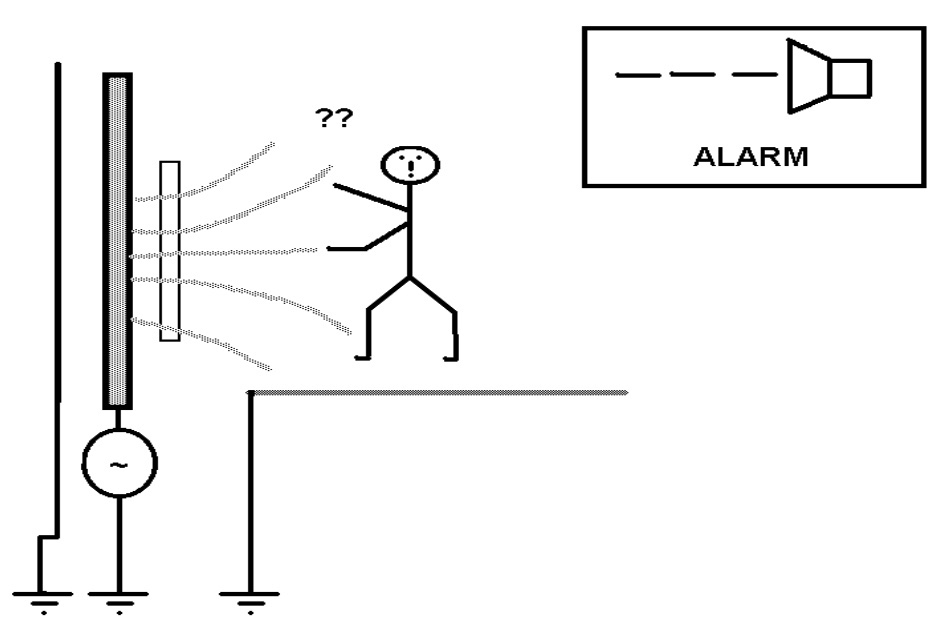 This is how inductive monitoring works: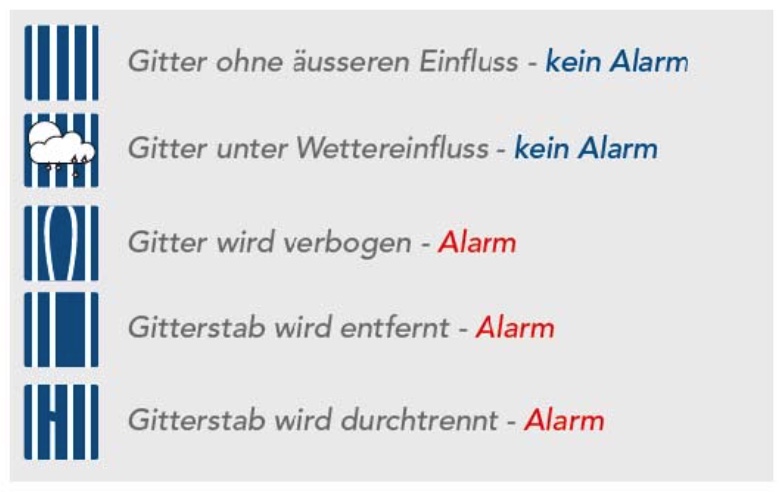 Universal, capacitive field change detector for monitoring individual objects. Use as single detector for one sensor.
Universal, capacitive field change detector for monitoring objects. For 8 sensors
EMC20/1 for inductive monitoring
Together with a cable transformer and a grid structure, the EMC becomes an inductive monitor.